Queen Mary At Sunset
Here are some views I took of the ship as the sun was setting.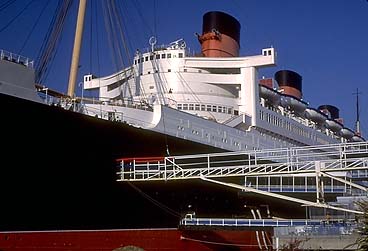 Queen Mary at Sunset
There aren't many words to add to this scene. Maybe one. Ahhhhh.....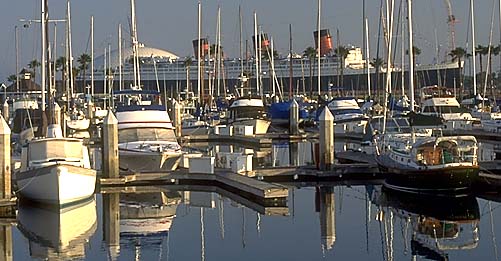 Queen Mary Through Harbor Boats
As seen from the park across the bay in Long Beach, the Queen Mary sits proudly in her berth.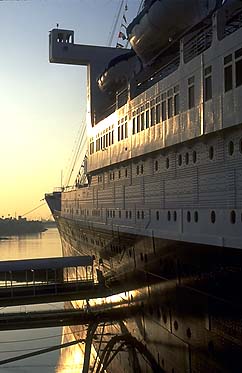 Queen Mary Bow at Sunset
A beautiful ship.