1966 Queen Mary Mediterranean Cruise
I was at the local ship nautical store the other day, and I came upon some old photo albums one of which contained some pictures from a cruise taken by an elderly couple, A Mr. and Mrs. Ryan of Seattle, aboard the Queen Mary to the Mediterranean. The itinerary is here.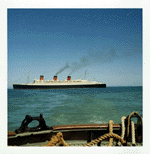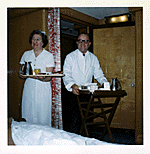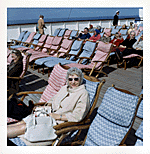 (Left) A beautiful mediterranean view of the Queen Mary!
(Center) This is what Cunard Service looked like in 1966!!!
(Right) On Aft Sun Deck (I think)
(Left) The Queen Mary meets the France in Port!
(Center) View of the ship from shore. What a sight that must have been!
(Right) How do we get back to the ship from here?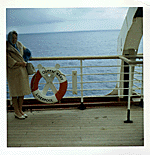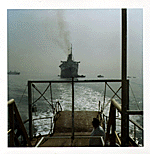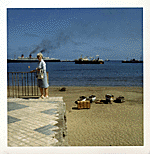 (Left) I think everyone who took a cruise posed in front of the life ring.
(Center) Another view from the shore tender.
(Right) Probably warming up the engines, the last photo before returning to the ship.